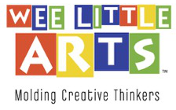 Thu, October 13, 2022
Thu, December 1, 2022
12:50 pm - 2:30 pm
Grade:
Pre-K - K
Age:
3 - 6
You have selected an invalid class.
Session 2: Drawing~Picasso/Van Gogh/Matisse and more!
Daniel Island Academy
300 Seven Farms Drive
Daniel Island, South Carolina 29492

Using the Elements of Design to learn how to "see" like an artist.
Students are encouraged to focus on observation of their environment as they begin utilizing drawing to create works of art. Fundamental elements of design are introduced and students apply these elements to their work. A variety of media will be introduced to inspire experimentation. Examining both traditional masterpieces as well as the work of contemporary artists, students will continually be exposed to other artists' work.