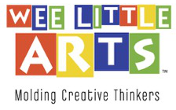 Thu, January 5, 2023
Thu, February 23, 2023
12:50 pm - 2:30 pm
Grade:
Pre-K - K
Age:
3 - 6
You have selected an invalid class.
Session 3: Painting rises from the brushstrokes!
35 Lolandra Ave
Charleston, South Carolina 29407

Students are introduced to a range of techniques, both representational and abstract, and a variety of materials while creating work based on their imagination and environment. The creation of acrylic and mixed-media pieces will be explored, ensuring some exceptional work!