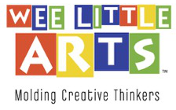 Wed, November 28, 2018
Wed, March 6, 2019
3:15 pm - 4:30 pm
Grade:
6 - 8
You have selected an invalid class.
The Willow School /Video Documentary Class 6th-8th Grade
1150 Pottersville Rd
Gladstone , New Jersey 07934

Students will study the forms, styles and techniques of documentary filmmaking such as Cinema Verite, Reality TV and Essay Form and apply this knowledge through the creation of small exercises and a short documentary film. They will learn and practice story structure, cinematography and editing techniques to help them tell their stories effectively. Since documentary filmmaking has been always a powerful tool with minimal equipment needed to tell all kind of stories, students will be using their iPhone or any smart phone camera to document and record what interests them in real life and then be able to edit together their videos using their computer or their smart phones and create a documentary film to express their ideas on a matter as they are telling an engaging story using what they captured. These short documentary films will be the final project of the class and students will be working on gathering what they need through the semester and they will all become able to find unique stories to tell in their everyday life.